Transitional Justice & the Politics of Memory
Earn 5 ECTS points in Summer 2017
To apply for the program from 3 July to 13 July, please

click here

.
NEWS
Award-winning director Joshua Oppenheimer talks about his documentaries.
Former Diplomats, Policymakers and Experts featuring in the 2017 Program:
Marieka Wierda, Dutch Foreign Ministry
Christian Axboe Nielsen, International Criminal Tribunal for the former Yugoslavia


The summer school offers a wide range of topics and activities.
Please click on the ABOUT link to learn more about the School's program and content. To find out more about the latest lectures, events and guest speakers, please click on the NEWS link.
Career Prospects
The inspiring and memorable Summer School experience has helped our alumni to excel and pursue excellent career opportunities, including doctoral programs at Princeton University, Fulbright Scholarships and employment at the United Nations, among others.
Trending
Organizers
These four universities have put this program together.
University of Groningen
University of Rijeka
Pomona College
Montclair State University
Testimonials
Sven Milekic
Program Coordinator for Transitional Justice – Youth Initiative for Human Rights, Croatia
Maria Ristic
Journalist – the Balkan Investigative Reporting Network
UPDATES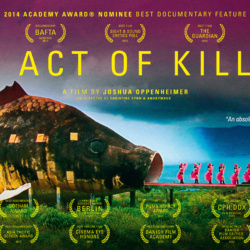 Against the backdrop of efforts to deal with the past in Southeast Asia, the summer school organized film screenings of two documentaries,The Act of Killing and The Look of Silence. These films depict the situation in Indonesia, where the Sukarno regime killed and tortured hundreds of thousands of civilians accusing them of being political dissidents conspiring with communists during Read more about Award-Winning Film Director Joshua Oppenheimer at Summer School[…]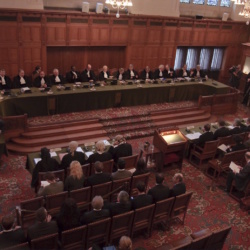 Several high-caliber practitioners lectured on international justice as part of the program, including former US diplomat, Mietek Boduszynski, one of the school's organizers, and Christian Axboe Nielsen, a former expert witness at the International Criminal Tribunal for the former Yugoslavia (ICTY). One of the questions that was addressed during these sessions pertained to the sanction Read more about Accountability in the Eye of International Actors[…]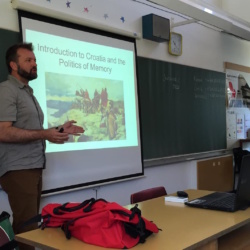 The 2016 Cres Summer School on Transitional Justice and the Politics of Memory was kicked off by the city's Vice Mayor, Jadranka Blatt, the Frane Petrić School Principal, Josip Pope and the program's organizers, welcoming almost two dozens of international students hailing from across Europe, the United States and Eastern Europe. The Summer School's themes Read more about Summer School Kickoff[…]
Previous
Next